While in Ny-Ålesund: Practical information
In addition to the quite specific information in the Researchers' Guide and on the pages outlining procedures for official visits and media visits, there is a wealth of more general information that might be useful to anyone staying in Ny-Ålesund.
Table of contents:
Geography
Ny-Ålesund is located in Svalbard, Norway, at 78.9°N, 11.9°E. Standard time zone in Svalbard is Central European Time (CET, equal to UTC + 1 hour). Central European Summer Time (CEST, equal to UTC + 2 hours) is observed from 02:00 am on the last Sunday of March until 03:00 am on the last Sunday of October.
Power supply
The power supply is 220V/50Hz and power sockets in Svalbard are of the European type C and F.
Watchman (on duty 24/7)
Watchman phone: (9)
Please contact the watchman
in case of an accident inside (or close to) Ny-Ålesund
if you see a polar bear
if you detect a fire, water leakage, etc
Medical services
In case of a medical emergency, dial 0 and then 113 to get in touch with the emergency medical phone in Norway. Afterwards, please inform the Kings Bay Watchman (dial 9).
If you need medical expertise (i.e. not critical illness or injuries) please contact Longyearbyen hospital at 0 – 7902 4200. They will assist you further.
There is a nurse on site in Ny-Ålesund. Please contact the Kings Bay reception (or the watchman outside work hours) for more information about nurse visiting hours.
The Kings Bay reception sells some non-prescription medicines.
There are two defibrillators in Ny-Ålesund. One is located in the reception area in the Service Building and the other one at Samfunnshuset/the gym.
Food and meals
The Service building in Ny-Ålesund is the location for the reception, dining mess, laundry, garbage return station, and nurse services.
All meals (three times a day) are served and eaten in the common mess hall. In the evenings there is self service for making sandwiches.
Low season meal times (Oct–Mar)
Monday–Friday
Breakfast 07:30 – 08:30
Lunch 12:00 – 13:00
Dinner 16:30 – 17:30
Evening meal 19:00 –
Saturday and public holidays
Brunch 10:00 – 13:00
Coffee 15:00 – 16:00
Dinner 18:30 – 19:30
Sunday
Brunch 10:00 – 13:00
Dinner 16:30 – 17:30
High season meal times (Apr–Sep)
Monday – Friday
Breakfast 07:30 – 08:30
Lunch 12:20 – 13:00
Dinner 16:50 – 17:30
Evening meal 19:00 –
Saturday and public holidays
Brunch 10:00 – 13:00
Coffee 15:00 – 16:00
Dinner 18:50 – 19:30
Sunday
Brunch 10:00 – 13:00
Coffee 15:00 – 16:00
Dinner 18:50 – 19:30
Late dinner?
If you're planning to be out in the field during dinner time, you can fill in a "late dinner" note at breakfast, and there will be dinner waiting for you to self-heat when you return in the evening. Late dinner is available from 19:00 on weekdays and 20:00 during weekends.
Field provisions
Researchers who are going out in the field and who wish to bring food provisions must fill in the field food provision list and send it to Food@kingsbay.no. Submit your list no later than 48 hours prior to pick-up time, and preferably earlier if possible.
Mess rules
Please remember to wash your hands before entering the mess. Bacteria and virus spread fast in a small community.
Please leave jackets, hats and bags in the wardrobe before entering the mess. Always wear clean clothes and socks or inside-shoes.
Please sort dirty dishes as well as the trash after finishing your meal.
On Saturdays everybody in Ny-Ålesund leave their work clothes at home and dress up a bit. You are also welcome to bring your own drink (wine/beer) during weekends.
Please keep in mind that there is a limited supply of fresh fruit and vegetables. Fresh food in general is dependent on supplies which are delivered by ship approximately every 6 weeks (during summer).
Waste management
All garbage in Ny-Ålesund is sorted and shipped to the mainland. Everybody visiting Ny-Ålesund needs to take part in this garbage sorting. You'll find garbage sorting at all accommodations and laboratories. All waste is emptied in Varemottaket in the Service Building.
If you need to dispose of heavy or voluminous garbage, please contact the Kings Bay Harbour master. There is no long term deposit of waste in Ny-Ålesund, so all garbage needs to be registered and shipped to the mainland at the expense of the institution responsible for producing the waste. It is forbidden to dump garbage in Ny-Ålesund.
Laundry/linen
There is laundry rooms in the Service Building, at Snekkasjen and at Evenstad.
Staying at the institutes' own housing, clean linen and towels will be provided in the building. At Kings Bay's accommodation, beds are already made. If during the stay you want clean bed linen/towels, this is available in Varemottaket in the Service Building.
Vehicle driving
Please drive your vehicles as little as possible to reduce local pollution and disturbances. Take a stroll, or use bicycles in summer and kick sledges in winter instead. Respect the speed limit of 30 km/h. Always turn off the engine when you are not driving your car.
Kongsfjordbutikken
Kongsfjordbutikken is Ny-Ålesund's local shop. Here you can buy souvenirs, snacks and candy, some toiletry items, soda and alcohol. Due to special Svalbard regulations you need to bring your boarding pass from the mainland connection flight if you're planning on buying alcohol. The shop accepts credit and debit cards, and cash (Norwegian krone – NOK).
The regular openings hours are Mondays and Thursdays 17:00 – 18:00. Opening hours in addition to these are announced on the whiteboard in the Service Building.
Weather
From the beginning of April to the middle of September, it is never really dark. From mid-April to the end of August, the sun never sets. The polar night period, with the sun continuously below the horizon, lasts from the middle of November to the end of January.
Winter: dark, cold, snow cover (December-February)
Spring: bright, cold, snow cover (March-May)
Summer: bright, warm, humid, mud/rain (June-August)
Autumn: getting dark and cool, rain/snow (September-November)
Current weather and weather statistics from yr.no
What clothes to bring
In winter and spring, special polar clothing is strongly recommended. Temperatures down to -30°C and below require special caution when going outside. Also in summer and autumn, winter clothes like cap, gloves and warm jacket are necessary. In summer and autumn, the climate conditions are comparable to autumn and winter in central Europe. For land excursions in this period, especially in the summer, waterproof shoes are essential. Generally it is very muddy on the unfrozen permafrost ground during July and August. In the bright time of the year it is important to have good sunglasses with you. The snow cover allows snowmobile and ski traffic from roughly December to May or June.
The use of outdoor shoes inside is not permitted. Normally, you can choose to have a pair of indoor shoes at your workplace and in your accommodation. In the Kings Bay Service building you can borrow Crocs, or wear socks.
Travel insurance
The weather in the Arctic is unpredictable and the plane to or from Ny-Ålesund might be delayed by hours, or even days. Please note that you will be charged by Kings Bay AS for accommodation starting on your planned arrival date, even if arrival is delayed due to flight cancellations or delays. Similarly, you will be charged for any extra days spent in Ny-Ålesund as a result of delayed departure from Ny-Ålesund. As any delays might also have consequences for any bookings you have made on connecting flights and/or any hotel reservations, we strongly recommend that you sign up for a travel insurance.
Cultural Heritage
Ny-Ålesund has Svalbard's largest collection of automatically protected cultural monuments that date to before 1946, these includes 29 buildings and several other objects. One of Kings Bay's missions is to take care of the cultural heritages.
More information about the cultural heritage can be found in Kulturminnesøk (only available in Norwegian)
Things to be mindful of
To protect the vulnerable natural environment and the research sites in and around Ny-Ålesund, regional and local restrictions apply. (For instance, there are nature reserves and bird sanctuaries in the area – both given special protection – as well as a number of scientific instruments.) Please see details, maps etc. regarding which areas to avoid in the Researchers' Guide.
Ny-Ålesund is a radio silent community. This means that all use of Wi-Fi and Bluetooth should be avoided to prevent disturbance to, or destruction of highly sensitive instruments and measurements in the area. (While in Ny-Ålesund and in a 20 km radius outside the settlement, please make sure that your mobile phone in flight mode and that both Wi-Fi and Bluetooth are disabled. Similarly, disable Wi-Fi and Bluetooth in cameras, smart watches, etc., and refrain from using drones.)
Access to the runway is prohibited. Furthermore, no car traffic is permitted when the red traffic lights on the way to and from the airport are lit.
Do not disturb or feed any animals.
Please do not litter.
Help us protect and preserve the cultural heritage in Ny-Ålesund.
While in Ny-Ålesund, please walk or cycle on the roads and boardwalks only. Walking or cycling elsewhere could potentially disturb or destroy measurements, sampling sites or cultural heritage, or disturb protected wildlife.
Other services available from Kings Bay
Reception services, incl. cash withdrawal
Transport services
Library
Airport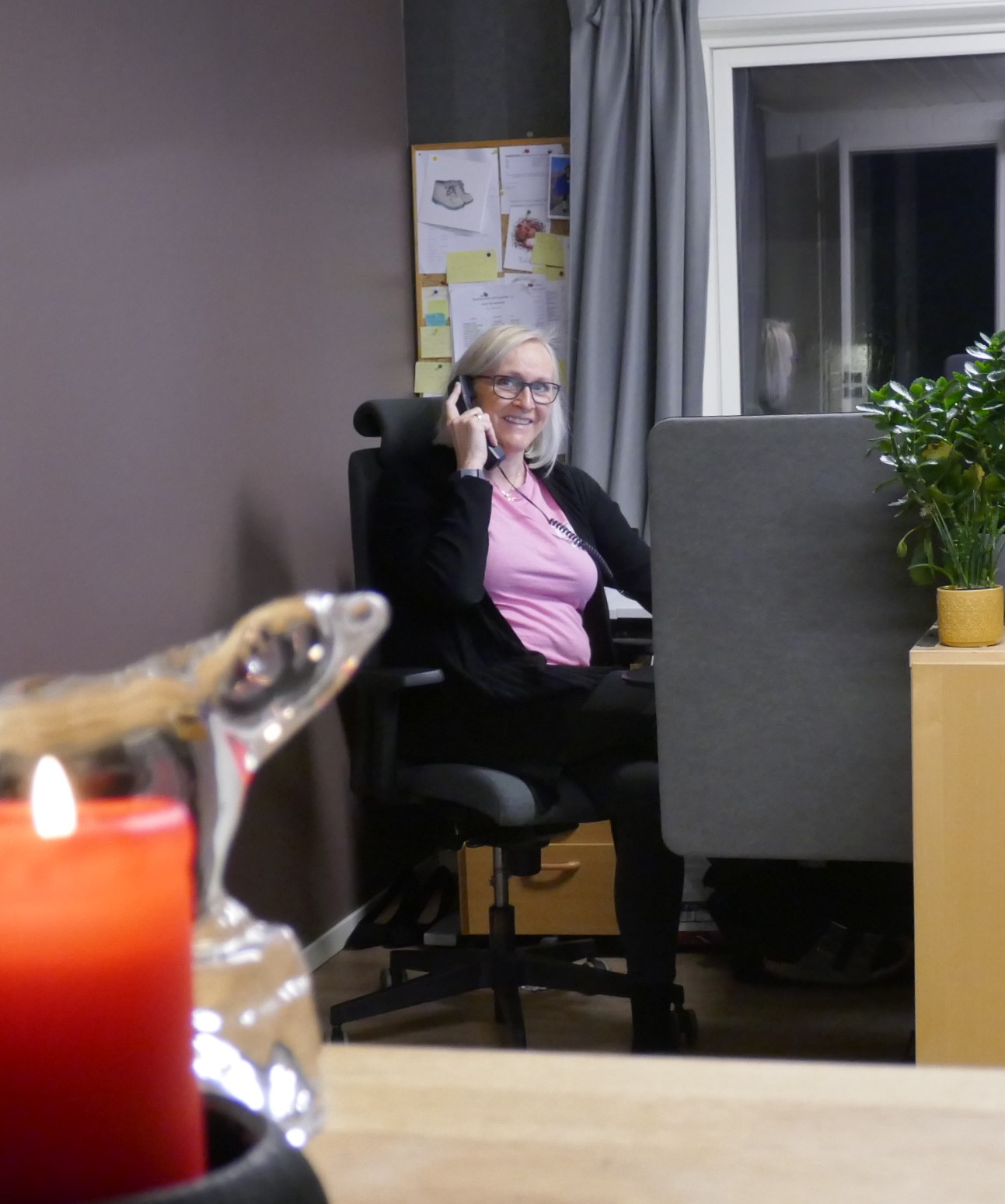 Did you find what you were looking for?