Looking into microbial communities in the Arctic
The DFG-funded German research consortium STRUFUMICON (Structure and function of microbial communities on marine shallow water sediments and on tundra soils) with partners from four research institution visited Ny-Ålesund research station this summer. They collected 45 different samples from marine, freshwater and brackish benthic habitats in the Kongsfjorden region to study different aspects in the microbial communities when climate change is making the Arctic greener and warmer.
Important biotas in the Arctic
Important biotas of Arctic marine shallow water and terrestrial ecosystems are microbial communities, such as microphytobenthic assemblages and biological soil crusts, respectively, whose biodiversity and function are expected to be strongly affected by changing environmental conditions.
The samples from the marine areas are used to study biodiversity of marine benthic diatoms in great taxonomic depth by a combination of microscopic and molecular approaches. In addition, the parasitic interactions between chytrids (fungi) and host diatom cells are investigated since warming might change such biotic interactions.
The terrestrial samples were collected at 7 sites, and the results will describe the community structure of Arctic biological soil crusts, their genomic make up and their adaptations to the extreme conditions of the Arctic in so far unknown detail and will allow answering important questions regarding the future of this vegetation type during the ongoing Arctic greening.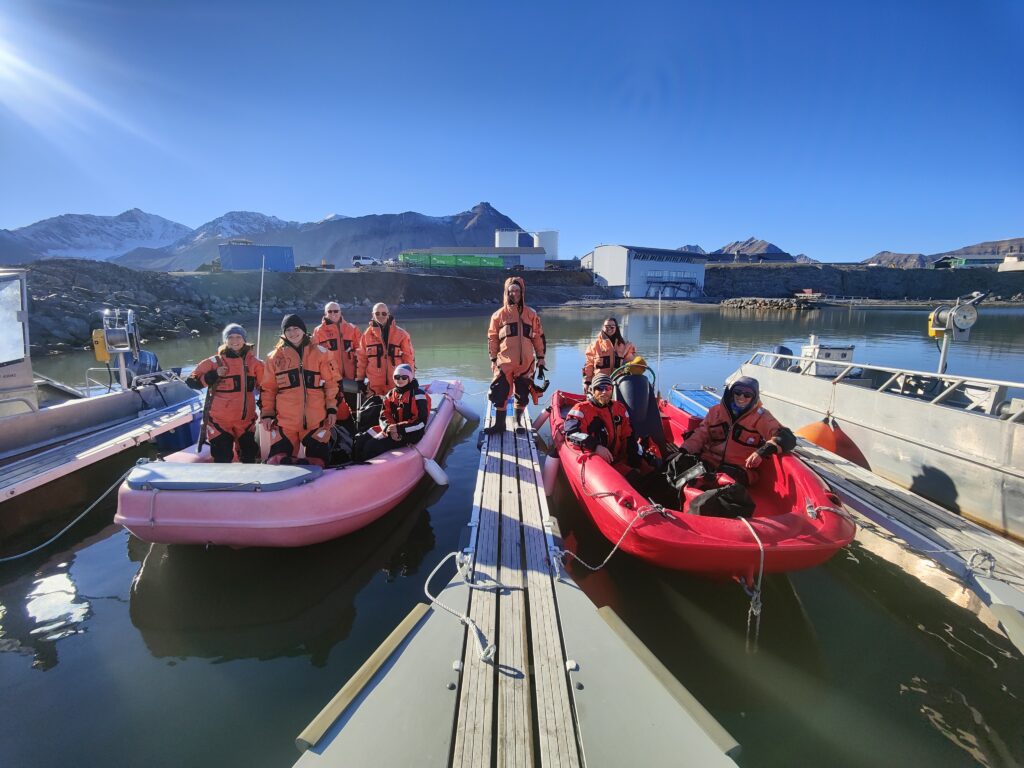 Involved institutions in the project are: University of Rostock (project owner), Freie University of Berlin, Leibniz-Institute of Freshwater Ecology and Inland Fisheries and the University of Cologne. They were hosted by The French-German research base AWIPEV in Ny-Ålesund.
To read more about the project, visit the Reserach in Svalbard portal here.
Did you find what you were looking for?