Airborne atmospheric measurements over Svalbard in March-April 2022
In March and April 2022, the sky will be busier than usual over and around Svalbard. No less than 3 different field programmes involving research aircraft will take to the skies for in-situ and remote-sensing measurements of atmospheric properties. For the research community in Ny-Ålesund, this can bring opportunities for coordination during the campaign periods, and for collaboration thereafter.
The ACAO campaign (PI Steven Abel, UK Metoffice) will study the aerosol, cloud and boundary layer evolution from the MIZ to Scandinavia during 9 to 31 March 2022, operating the FAAM BAe146 out of Kiruna.
The (AC)3 campaign (PI Manfred Wendisch, Uni Leipzig) will study the transformation of air masses as warm-air intrusions enter the Arctic, using 3 aircraft (HALO out of Kiruna, Polar 5/6 out of Longyearbyen) with an large suite of in-situ and remote sensing instrumentation from 5 March to 15 April 2022. In addition, from mid-March to mid-May, measurements of radiation, turbulence, and aerosols in the cloudy boundary layer from the tethered balloon BELUGA (PI Holger Siebert, TROPOS) based at AWIPEV in Ny-Ålesund, will bridge (AC)3 aircraft observations with ground- and remote-based observations.
The ISLAS campaign (PI Harald Sodemann, UiB), will characterize vertical airmass mixing and the efficiency of cloud processes during warm-air intrusions and cold-air outbreaks from in-situ water isotope measurements, in coordination with ground-based measurement networks.
All three aircraft campaigns plan for quasi-Lagrangian flights as part of their activities, revising the same air masses several times to characterize their thermodynamic and microphysics evolution, and Ny-Ålesund will likely capture some of such airmass transformation events during this period.
If you are a researcher and see an opportunity for coordination and collaboration during this exceptional period next year, please be in contact with any of the PIs.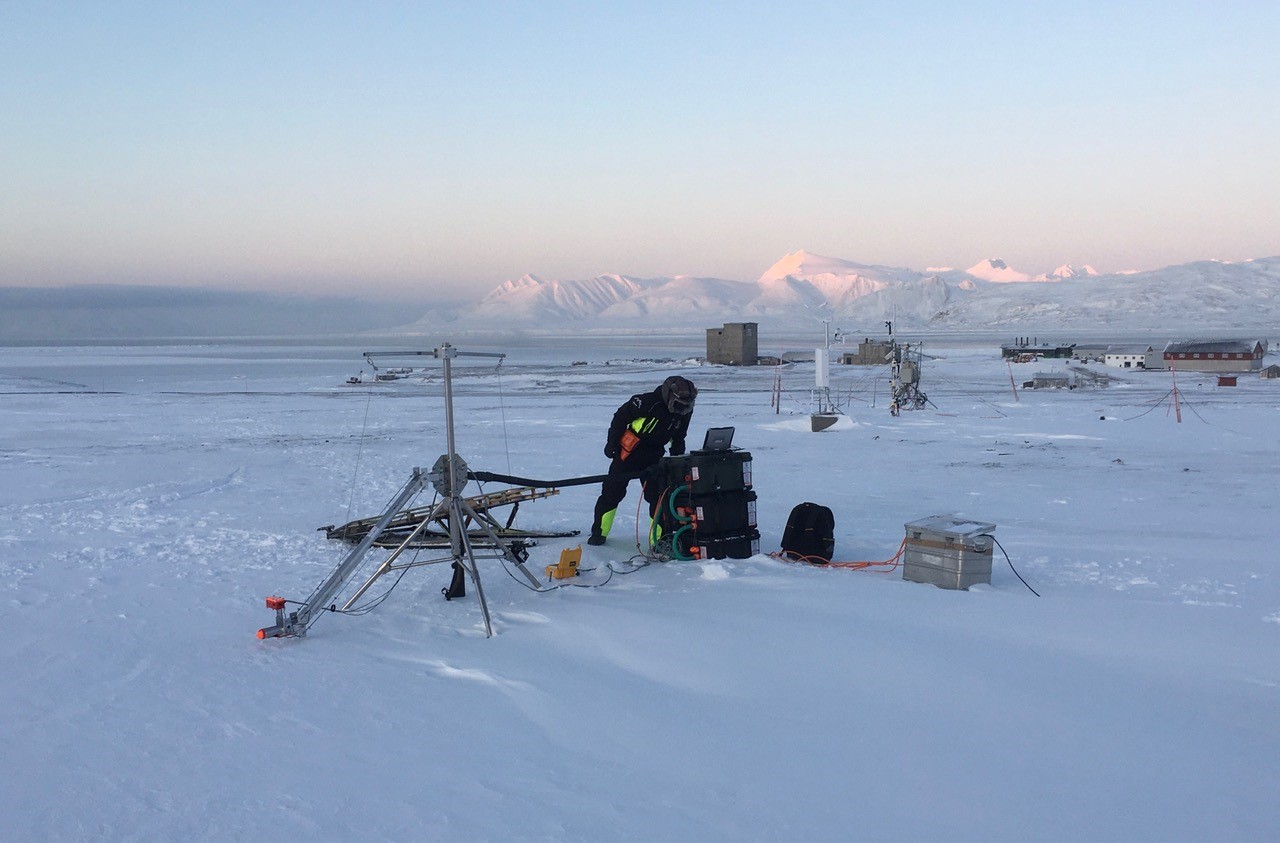 Did you find what you were looking for?